This Space is dedicated to
WOMEN
in FILM whose
ACTIVISM
INSPIRES US and

MOVES US

FORWARD

!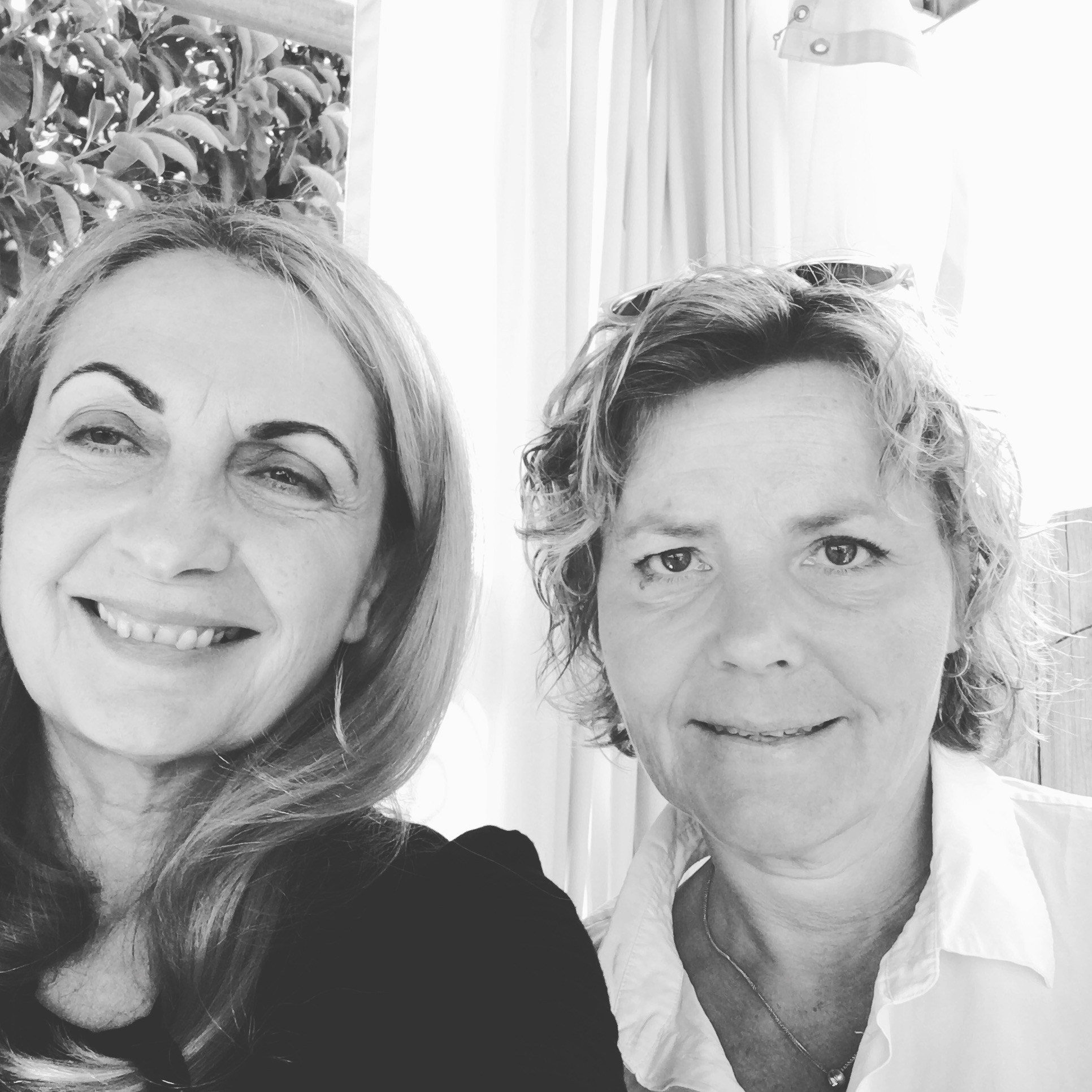 Anna Serner & Ivana Massetti
MEET the CEO of the Swedish Film Institute, ANNA SERNER, the woman who changed the rules of a male-dominated industry.
Starting in 2011, Anna Serner revolutionized the Swedish Film Funding system. She implemented a 50-50 funding plan that allowed women filmmakers to access governmental funds for their films in EQUAL PROPORTION to men.
Instead of just talking about GENDER EQUALITY, ANNA SERNER actually DID SOMETHING ABOUT IT.
The results are extraordinary. Women directed films make money. Women directed films make waves. Women directed films go to Cannes!
ANNA SERNER's gender equality plan works. Thanks to her, Sweden is now a model for other countries looking to eradicate the rampant gender inequality that plagues the film and TV industry.
What about the USA? ANNA SERNER spoke with Ivana Massetti in Los Angeles about her mission and what changes might be possible in our industry. 
She is the WARRIOR to watch. We MUST learn from her.
Now it's up to all of us to contribute and push for this change. Let's do it!
Thank you Anna!
To
CELEBRATE
the INTERNATIONAL
WOMEN'S
DAY we OPEN the
CONVERSATION
with the BRITISH Director/Producer LESLEE UDWIN who Produced and Directed the FORCEFUL and ESSENTIAL Film
"
INDIA'S DAUGHTER
".
"

INDIA'S DAUGHTER

" is an extremely

POWERFUL

and

TOUCHING

 

story of the

RAPE

 

of an

Indian medical student

, the gang of men who perpetrated it and the reaction of an entire

country

that ended in changing rape

laws

in an incredibly

patriarchal

and

sexist

society

. The Film is

banned

in India

.
Watch the Leslee Udwin Interview
The director Leslee Udwin, Ivana Massetti of Women

Occupy

Hollywood and the artist Soosan Suryawan
Women

Occupy

Hollywood presents the closing film 'INDIA'S DAUGHTER' by Leslee Udwin at the Artemis Film Festival – April 24 at 8:15pm – See you there!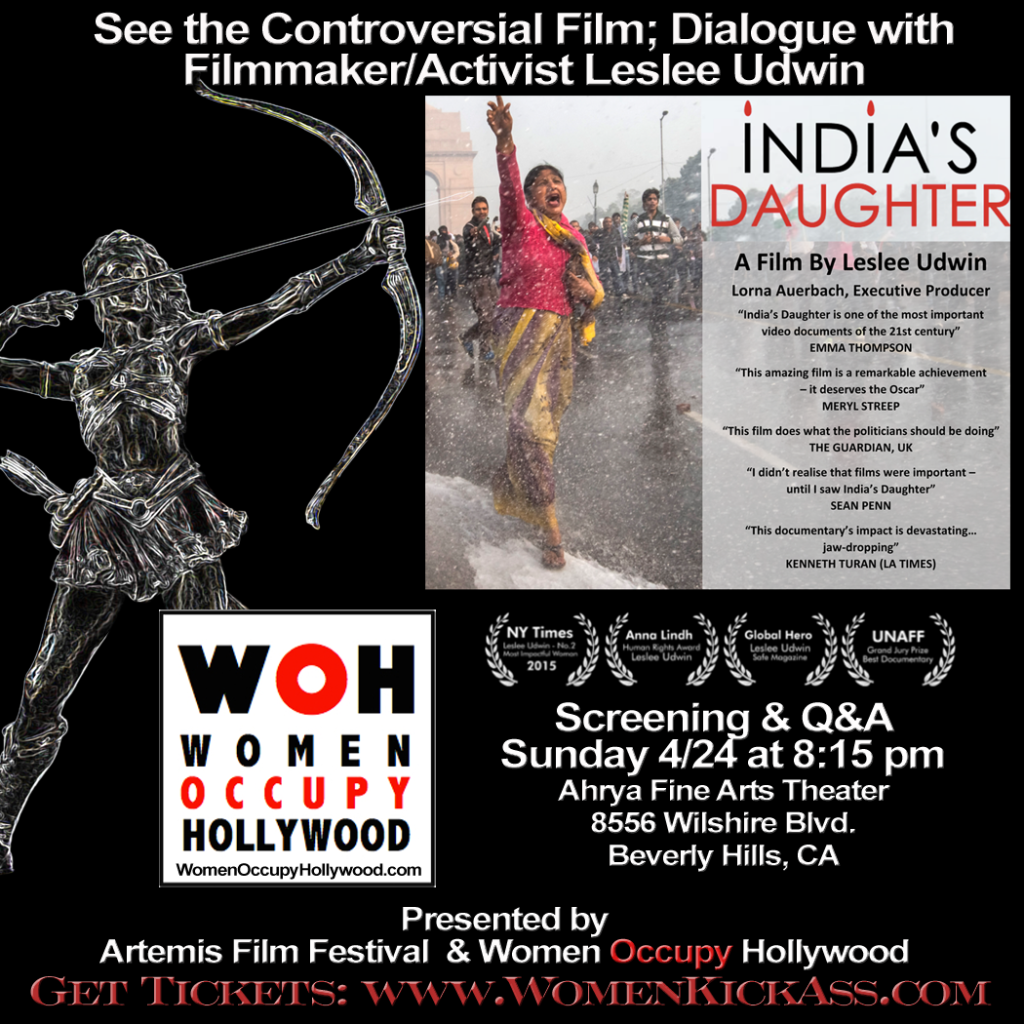 Join the CONVERSATION through our social media and blog…
It's Our Time!
NOW it's UP to all of US to STAND UP for WOMEN'S RIGHTS, stick together and FIGHT for what is JUST.
From passing the ERA to women's rights to be hired and treated EQUALLY, in the movie industry and in every aspect of our lives!
Everything is connected and the well being of ALL of US is based on the well being of EACH of US!
My name is Ivana Massetti and I'm the founder of Women Occupy Hollywood. I'm a writer-director-producer of films and television. I was always a feminist and an activist, but I decided to do more for [...]
On January 21 We Marched. On March 8 We Strike. On March 8 We Support a #DayWithoutAWoman continuing our partnership with the Women's March on Washington and the Women's March all over America. On March [...]