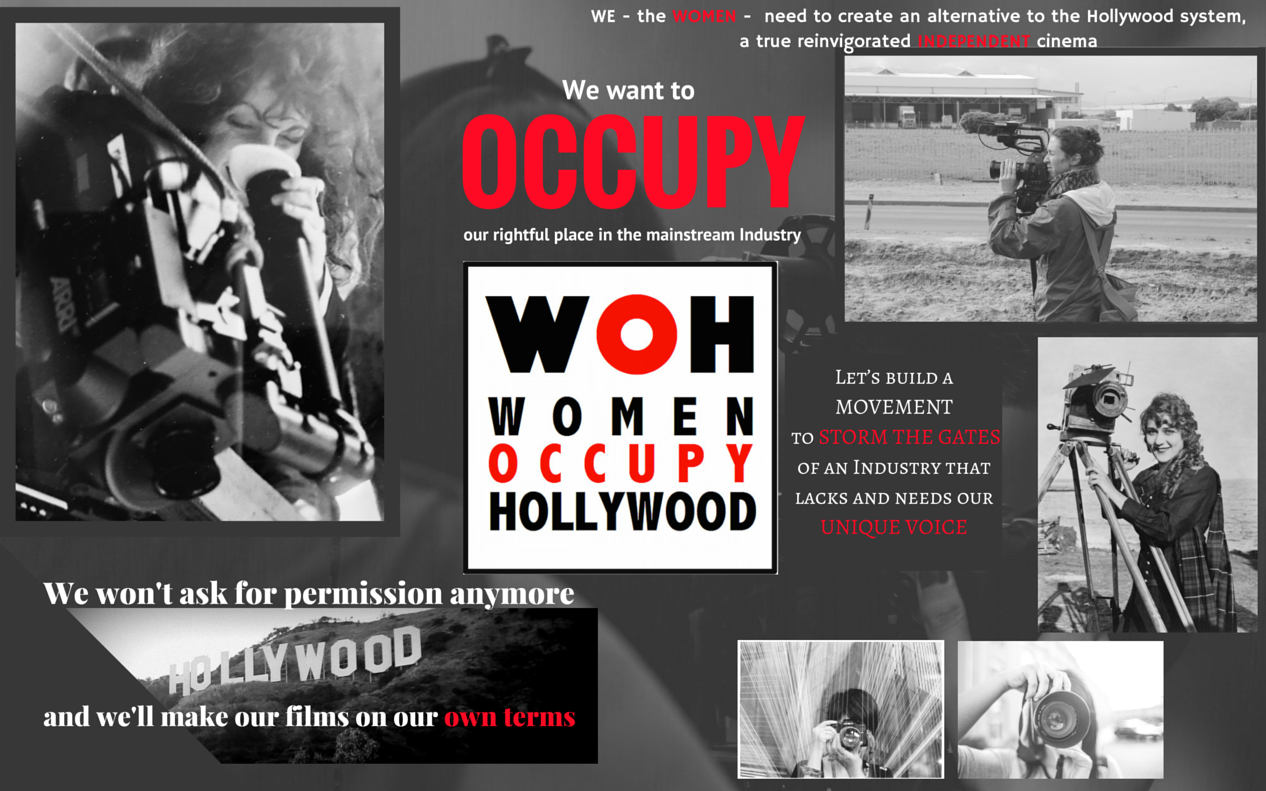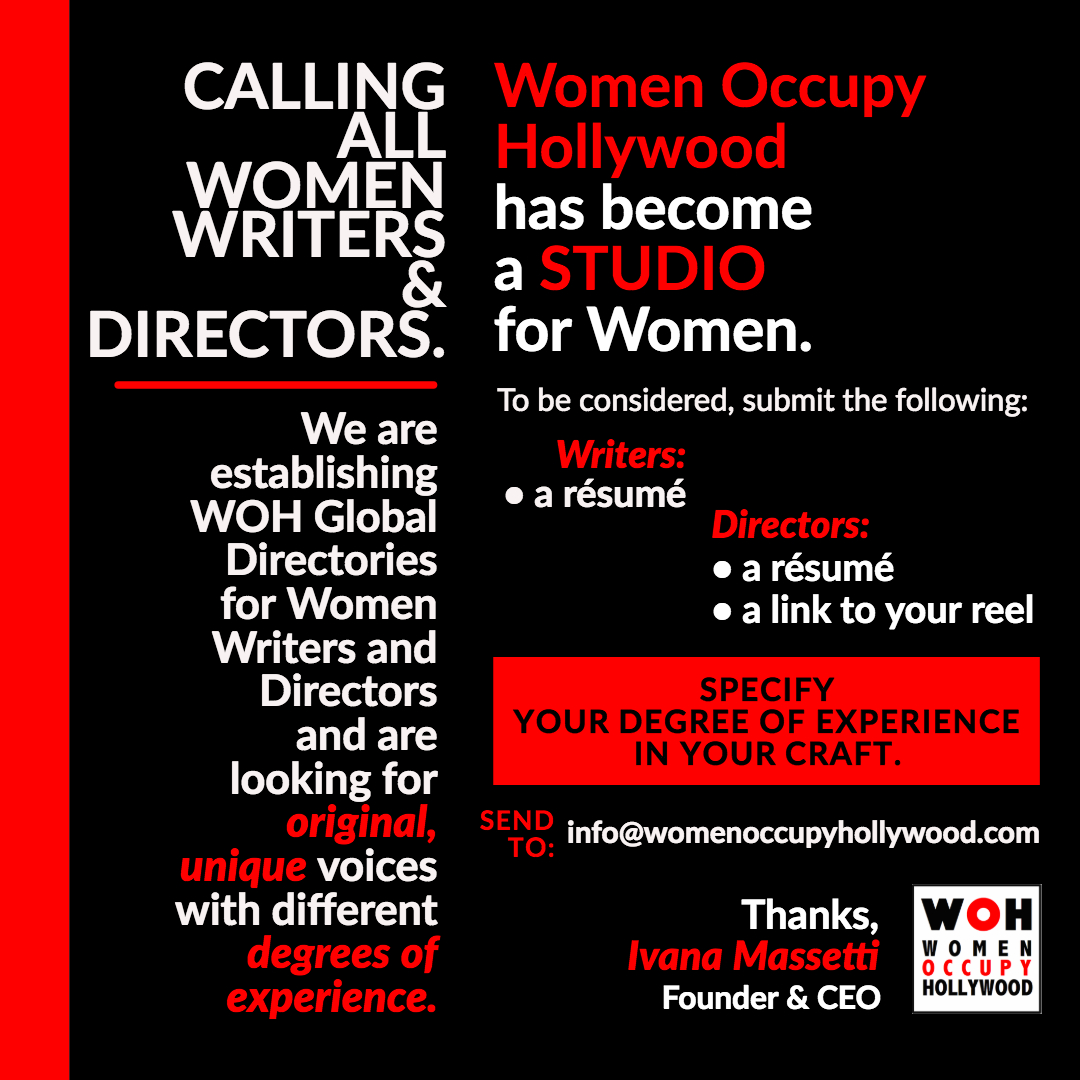 Women Occupy Hollywood has expanded into a FILM STUDIO for women in film.
We are also building a new website with new kick-ass web platforms for Women Writers and Directors designed to give women exposure and access to the industry as well as the possibility of getting their projects developed and produced.
In the meantime we are building the WOH Global Directories for Women Writers and Directors. We seek original, unique voices with various levels of experience.
In order to be considered, women writers and directors should send their resumes and reels to info@womenoccupyhollywood.com.
Please DON'T send scripts, treatments and/or log-lines yet. We are not accepting them until we have reviewed your resume.
After we have reviewed all the participants' resumes and material we will update you about the next steps for the global directories:
WRITERS
: We will send a request for samples of your work or for the script/s you are working on.
DIRECTORS
: We will comunicate with those of you who have been chosen to be part of our directory.
Please confirm that you receive our emails. Please make sure to add us into your address book so your email won't filter us out.
Thanks to all the women who have submitted and are still submitting with such enthusiasm. Submission is an ongoing process. You can submit your resume and reel at any time.
Please follow us on our social media and subscribe here to our newsletter.
On the road to building a better future for women of all nationalities, ethnicities and ages in the entertainment industry and beyond.
***
R

OAD

M

AP
Goal #1 – To build a movement to achieve equality for women in film and all women in the United States of America.
Goal #2 – To ensure that the ERA (Equal Rights Amendment) is ratified.
Goal #3 – To eradicate gender bias and promote the hiring of women in every field of the entertainment industry.
Goal #4 – To expose, disrupt and reverse the discrimination that is practiced at every level of the industry against women and in particular against women writers and directors.
Goal #5 – To promote women's exploration and discovery of their own voices in order to create an alternative to the present male-dominated Hollywood model.
Goal #6 – To advocate the equal presence of women's voices in the industry through content created, produced, written and/or directed by women.
Goal #7 – To encourage all actors, especially powerful ones, to seek out and make movies, TV Shows and any other content written, directed and/or produced by women.
Goal #8 – To bring together women writers-directors-producers and financiers to create an alternative to the male dominated industry in order to develop, finance, produce and distribute films made by women.
Goal #9 – To build a community where women help each other and are vigorous and tireless promoters of each other's talents and skills.
Goal #10 – To kick ASS.
J

OIN THE

MOVEMENT

@ WOMEN

OCCUPY

HOLLYWOOD