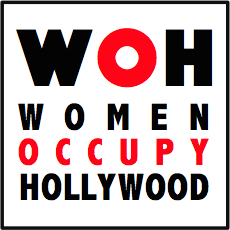 On January 21 We Marched. On March 8 We Strike.
On March 8 We Support a #DayWithoutAWoman continuing our partnership with the Women's March on Washington and the Women's March all over America.
On March 8 We Stand Up and We Strike.
On International Women's Day We Celebrate Women All over the Country & We Stand Up for Women's Rights. Our Rights. 
On March 8 #WeStrikeFor Women's Rights Are Human Rights. #WeStrikeFor Equal Rights for Women Guaranteed by the Constitution. #WeStrikeFor Ratifying the ERA. #WeStrikeFor Gender Equality. #WeStrikeFor 50-50 Representation in the Entertainment Industry. #WeStrikeFor Our Reproductive Rights. #WeStrikeFor Justice for All. 
Join Us.
Sign up here:  www.womensmarch.com/womensday 
For the Los Angeles Rally register here http://bit.ly/2mjUv1K
Other ways You can Participate.
You Know What Happens When Women Come Together.
Together We Are Stronger.
Together We Win.
Are YOU In?
Follow Women Occupy Hollywood on Facebook and Twitter #DayWithoutAWoman #IStrikeFor
Check out our Website womenoccupyhollywood.com