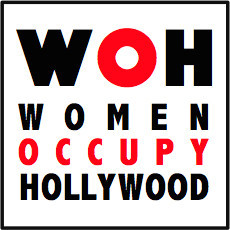 This week WOH supports two films by two women directors from two different countries, one is BANG GANG by the French director EVA HUSSON and the other is PARCHED by the Indian director LEENA YADAV. 
In both films sexuality is the key, or one of the main keys, to knowing oneself and achieving a kind of freedom. Women free themselves by liberating their own sexuality. Young people approach their fear through extenuating sexual activity. That was true in the 70's and it is still true now in these two women's films.
The two directors are from different backgrounds and are different ages, but both decided to tell stories in which their protagonists, through sexuality and sex, succeed in moving forward with their lives with a renewed awareness of themselves and of the world around them.
For both films I can use the same adjectives: Beautiful – Painful – Feminist – Liberating – Spirited – Provocative – Fearless – Bold.
In BANG GANG : A Modern Love Story, sexuality is a tool to overcome all fears.
When fear possesses them, the young protagonists of the film, a group of females and males whose sexuality is equally explored and exposed by the filmmaker, face it using the most ancient way to connect with the other, making love, and more precisely fucking the other, all the time, every day, in group, alone, outside, inside, until the act itself looses its meaning, fades away and they remain with just the sense of connection, the sense of the tribe. Fucking is just a device to fight the fear of not being loved, of not being accepted, being left out, judged by the group or by the person who you are attracted to, the act itself is devoid of any sacredness, the exact opposite of Parched.
The act of fucking is mechanical, without joy. But strangely that continued exercise with one another gives the protagonists a freedom that they would not have had if they were instead just obsessed by sex without doing it. It's like they got rid of the major problem they would have as adults, which is revolutionary for me. And, in fact, they don't die or end tragically after such a transgression but instead they're able to go toward their adult life lighter with the knowledge that sex is just sex and love will be something else.
An extraordinary lesson, void of any judgement, this is Eva Husson's film debut. A lucid, brutal, tender portrait of a generation somewhere over summer vacation before starting adult life. A must see, even and most of all because it's very uncomfortable to watch. Thank you Eva, you have an unfiltered roar. I can't wait to see your next film.
Here is my conversation with her:
About Eva Husson:
Eva Husson has been a nomad most of her adult life, living between the United States, France, Spain, England and Puerto Rico, but she was born and raised in France where she got a Masters degree in English Literature (Summa Cum Laude) and a B.A. in Spanish Literature from the Sorbonne University. She went on to pursue an M.F.A. in directing at the American Film Institute in Los Angeles. During her time at AFI, she collected scholarships and awards: the Franco-American Cultural Fund, the Mary Pickford award for excellence in directing, the Multicultural Motion Picture Association award, and a three-year ambassadorial Rotary scholarship.
Her first short film, Hope to Die, gained international recognition: nominations at the Student Academy Awards, the American Society of Cinematographers, and numerous prizes and screenings in some twenty festivals around the world (Cannes, Tribeca, Deauville, Los Angeles…).
In 2013, Eva directed and produced a medium-length film called Those For Whom It's Always Complicated, written in collaboration with the cast. The 50-minute film played the festival tour and was aired on the European TV channel Arte in 2014.
Bang Gang (A Modern Love Story) is Eva Husson's first feature film.
SAMUEL GOLDWYN PRESENTS
BANG GANG: A MODERN LOVE STORY
(Bang Gang: Une histoire d'amour moderne)
 Opening in Theaters Friday, June 17, 2016 including:
Laemmle's Royal Theatre
11523 Santa Monica Blvd.
Los Angeles, 90025
Laemmle Monica Film Center
1332 2nd St.
Santa Monica 90401
Laemmle Playhouse 7
673 E Colorado Blvd.
Pasadena, 91101
Village East
189 2nd Ave.
New York 10003
By Ivana Massetti Women Occupy Hollywood Founder