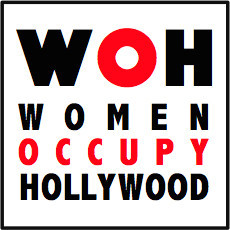 Amy Adrion is the director and producer of the documentary "HALF THE PICTURE" about gender bias against women directors in the entertainment industry. She started her film ten months ago when the debate about women directors was extremely hot. Now we are at the end of 2016 and the data revealed by several institutions is still very depressing. It looks like not so much has changed despite the noise.
So many programs, panels, studies, summits are dedicated to this topic but women directors are still largely unemployed. We don't know the results of the EEOC investigation yet and we look forward to hearing them.
Women directors still fight to get their first, second and third films off the ground. Many of them refuse to ask for permission and look for alternative ways to finance their shorts, their pilots, their web series, their features. The majority head towards crowdfunding to control their projects, to be outside of the grid of the system, to be free.
Crowdfunding can be a great source of freedom, but it is also a huge source of frustration and distress. Counting on the circle of family, friends and colleagues for funding can only get you so far. The budgets are necessarily very low and the conditions of the process of creation very limited.
There is a lot of money out there for films and other content. And access to it should be independent of the director's gender. Women should not be relegated to the narrow corner of the crowdfunding arena. Women should have equal access to traditional sources of financing, just as men do.
Women Occupy Hollywood is developing a new platform to help women writers and directors fund and produce their projects. We are looking to launch it very soon.
Here is my conversation with Amy Adrion.
"HALF THE PICTURE" is now crowdfunding @ Seed&Spark. Let's all help Amy to finish her film.
Ivana Massetti
Women Occupy Hollywood Founder