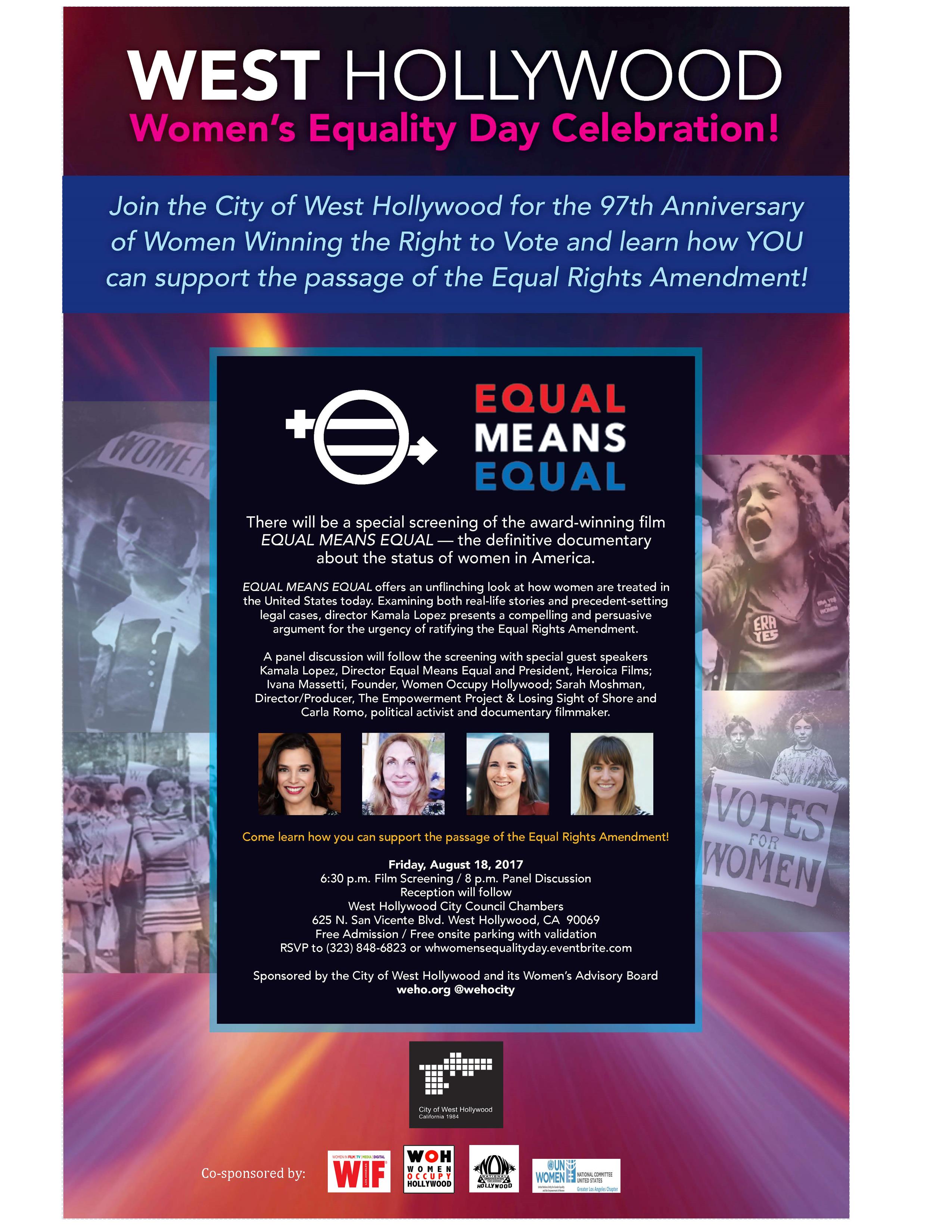 WEHO Women's Equality Day – 8/18/17
Speech by Ivana Massetti
writer-director-producer & Women Occupy Hollywood Founder
Tonight we are celebrating the anniversary of the ratification of the 19th amendment, which grants women the right to vote.
Thank you to the City of WEHO for giving us the opportunity to get together and watch the important film Equal Means Equal, by the director/activist Kamala Lopez.
Let these words sink in.
Equal Means Equal
In the United States of America, WOMEN ARE NOT GUARANTEED EQUAL RIGHTS by the Constitution.
As you saw in the film, the ERA did pass in 35 States, now 36.
For the first time since 1979, one more state, […]